As far back as I can remember, I have spent lots of time walking outdoors. I love to be outside—in the woods, hiking with my dogs, in the gardens by my house. About twenty years ago, I took a pastel landscape painting class, and began to combine my love of the natural world with painting. Painting the places I see has given me another deep way in which I can connect with them. It's been an immensely satisfying practice for me.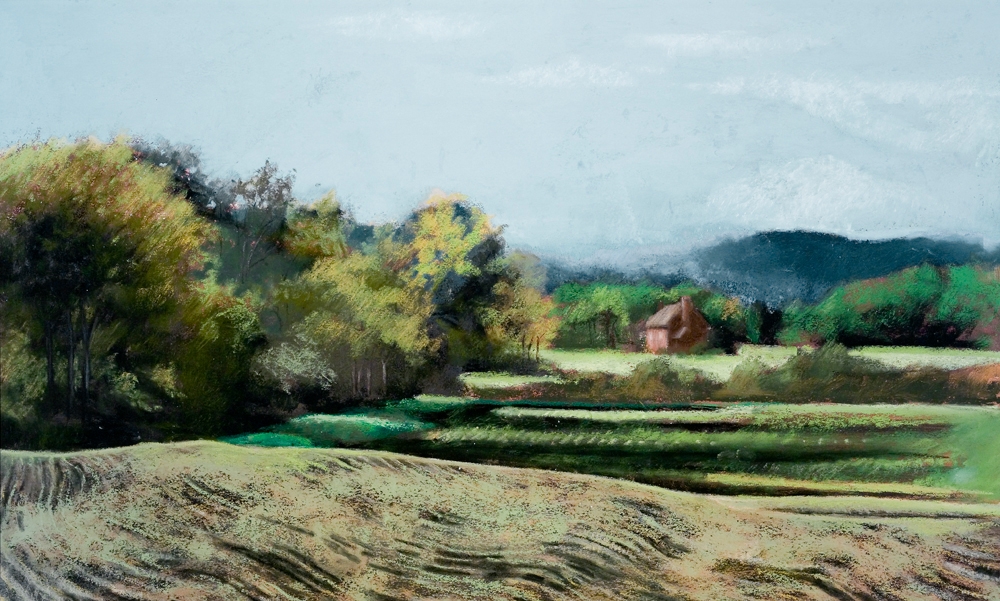 The paintings are done in pastel and, increasingly, oil paint. They are based in observation and sketching—some are finished plein air, and some in the studio. It's hard for me to analyze my own paintings, but what I feel catches my eye is mostly strong composition. I love light and texture, but what really makes me want to paint a scene is the way in which I am able to compose it.
I am glad to be able to share my work with others, and hope that some of the beauty of what I see around me can reach them through what I'm able to paint.
---
Artwork photography courtesy of Stephen Petegorsky.